Devices and accessories that will improve your gaming experience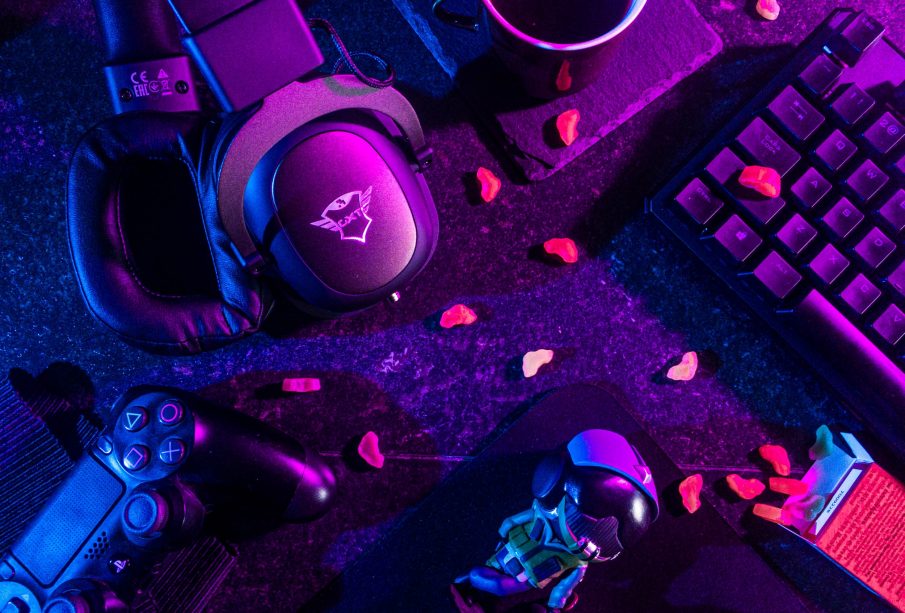 Professional e-sports is developing more and more rapidly. Therefore, it is worth taking care of the right equipment to improve your gaming skills. To make it easier for you to choose the best one for you, we present a list of gaming devices and accessories that will improve your gaming comfort.
The right computer and gaming accessories are the key to success. Well-chosen equipment will increase your performance and significantly improve the comfort of the game. What exactly will you need to make your gaming experience even more enjoyable?
Monitor
High resolution and refresh rate are extremely important parameters while playing games. That is why typical gaming monitors are best for gamers. When choosing the one for you, pay special attention to the matrix. If you prefer first-person shooter games, such as CS GO, the TN matrix will be the best choice. The TN matrix is recommended for those who need the fastest response time. If you want to be immersed and involved in the action, an IPS matrix is the best choice. This type of matrix shows the image very well and is an ideal choice for people who play, for example, LoL. VA, on the other hand, is a matrix type that is considered to be somewhat of a compromise between these two proposals. Gaming monitors can also be distinguished by the refresh rate. This is usually 120 lu 144 Hz, which provides a smoother image.
Keyboard
A good gaming keyboard is the basis of the computer set. When choosing it, the layout and location of the keys are important. It should be intuitive and adapted to the needs of the player, so that during the game the keyboard will help you achieve the best results. A typical gaming keyboard also has the right contour. If it also has a support, you'll be able to play for hours without tiring your wrists or hands. It is also important that the keyboard is durable. The best models are those made with the use of a thermosublimation method, thanks to which the key markings will not rub off.
Mouse
A very important gaming equipment is also a computer mouse. A good mouse makes it easier to manage your characters and overcome subsequent difficulties in the game. Above all, it should provide great smoothness. If you're looking for a gaming mouse, you can also choose a mouse with an interesting design, like the Mouse Bungee in the shape of a scorpion. When choosing a mouse you should also pay attention to the quality of its workmanship. It should be made from the highest quality materials so that it can serve you for a long time. It is also important that it is ergonomic and fits well in your hand.
Microphone and headphones
Another important piece of equipment for a gamer are undoubtedly headphones with a microphone. Good gaming headphones should first of all provide the possibility to completely cut off from the outside world and immerse in the game. The most popular headphones for gamers are those with Dolby system and these models are the best for gaming sessions. And high-quality gaming microphones will ensure that you can communicate with other gamers during gameplay without any problems.
Main Photo: Lucie Liz/pexels.com