Looking for a gaming monitor? Here's what you need to look out for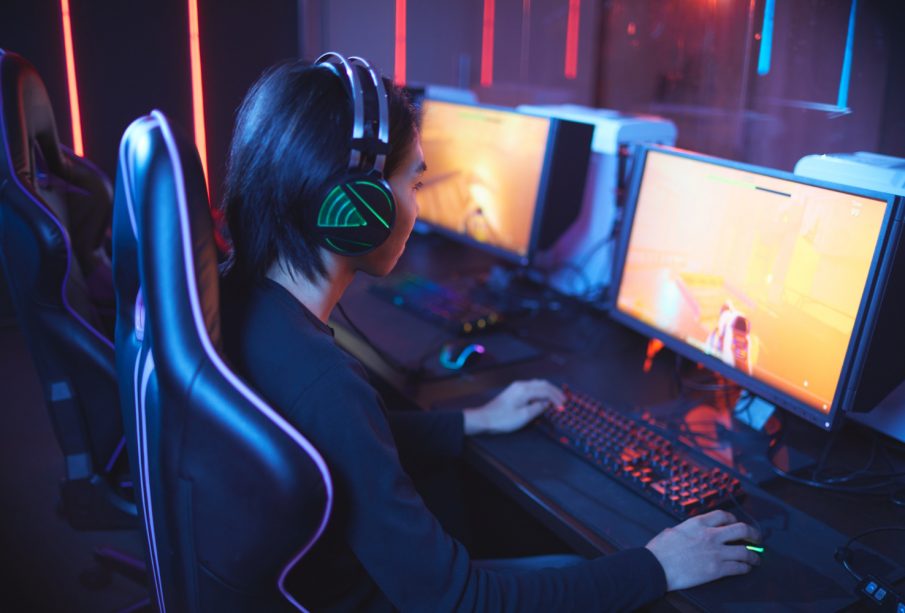 Choosing the right monitor for gaming significantly affects the comfort of computer use. If you want the time spent in front of the screen to be a pleasure, and not a tiring task of straining your eyes, pay attention to these parameters when buying.
Resolution
Although it seems obvious, you should not treat the issue of monitor resolution lightly. The higher the resolution, the more details you will see in games and movies. The most popular monitor resolutions available on the market are:
Full HD or FHD, which is 1920×1080 – they stand out mainly because of their affordable price and compatibility with most graphics cards,
Quad HD, QHD or Widescreen Quad HD, i.e. 2560×1440 – characterized by high refresh rates, and able to display up to 77% more information on the screen,
4K Ultra HD or UHD, or 3840×2160 – while they offer impressive image detail, if you also want a good refresh rate, you'll pay at least a few grand for an Ultra HD monitor.
While smooth textures and sharp in-game images are encouraging, it's worth adjusting the resolution to suit your needs because, unfortunately, higher resolution also comes with a higher price tag.
Types of matrices
Today we can find gaming monitors with three main matrix types on the market. We will briefly explain the advantages and disadvantages of each technology.
TN(Twisted Nematic Film)
Although this is one of the oldest technologies available on the market, it still stands out for its high refresh rate and fast response time. In addition, these are extremely affordable matrix types, available in both budget and more expensive monitors. The unquestionable disadvantages of TN matrices are much worse color reproduction and low contrast ratio. It is also characterized by a narrow viewing angle, but because it is most often chosen by FPS enthusiasts, it is not a problem for most gamers.
IPS(In-Plane Switching) matrix
This is the best solution for gamers who appreciate the novelty of the market. It is only with the latest games that it will show what it is really capable of with the most stable image quality and great color reproduction. IPS matrix is also a deep black and wide viewing angle, but despite the many advantages when buying it is still worth paying attention to its disadvantages. First of all, it is the so-called IPS glow, or white glow visible especially when playing in dark rooms, and the response time longer than in the case of TN matrices. However, they are still highly rated matrices that meet the requirements of even the most demanding users.
VA(Vertical Alignment) matrix
Combines the advantages of TN and IPS matrices, so it is a good compromise and a solution that we see more and more on the gaming monitor market. It offers higher black levels and higher contrast ratio than other matrices, however, in the transition from black to gray it is characterized by a long response time, which may cause a blurred black effect when displaying motion. It guarantees a wider viewing angle than TN matrices, but smaller than IPS matrices
Curved screen – is it worth it?
Gaming monitors with curved screens are becoming more and more popular, but how do they differ from traditional models?
They are easier on the eyes, regardless of the diagonal of the monitor.
They significantly reduce distortion in the corners of the screen.
They allow for a better viewing perspective, adapted to the structure of the human eye.
Great for connecting multiple monitors together.