IPS, VA or TN – which matrix to choose for gaming?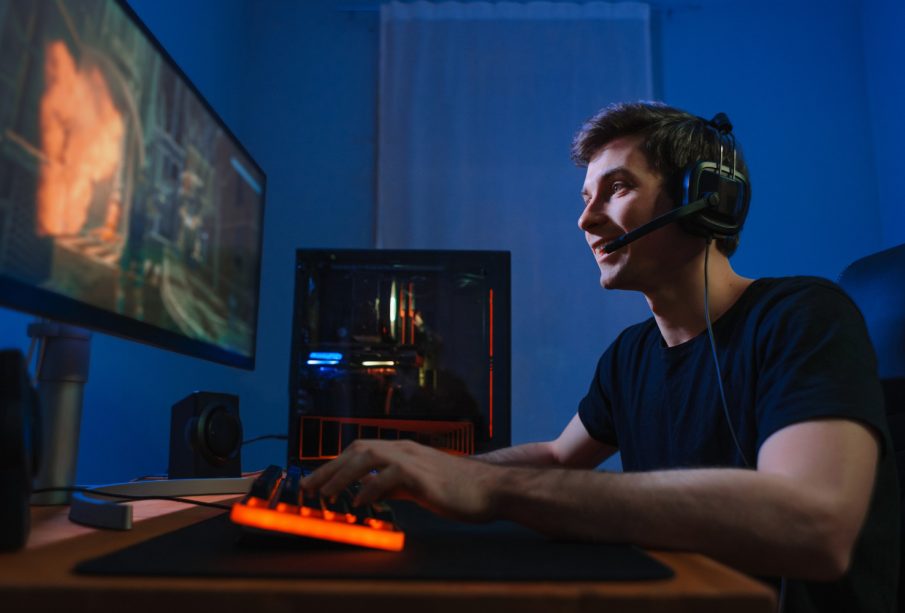 Learn the differences between IPS, VA and TN matrices. Learn about their key parameters. Decide what you care most about before buying a monitor
Before making a decision to buy a monitor, ask yourself how you will use it. In this way you can specify the purpose of the monitor and choose the right monitor screen. There are three types of LCD monitors to choose from.
TN display – best for intense gaming
TN (Twisted Nematic) matrix – the most important parameters ofTN matrix are short response time and high frequency of display. The TN matrix is the most popular choice among gamers due to its price. It is estimated that as many as 85% of players have a monitor with TN matrix on their desk. About 90% of laptops are equipped with them
The time in milliseconds determines how long it takes for a single pixel to light up and go out completely. This allows to display data sent to the screen by the graphics card. The lower the response time, the sharper the image displayed and the less smearing
When playing video games or watching movies, the response time should be as low as possible. Choosing a monitor for gaming, you should pay attention to the copies with a response time of less than 4 ms.
Therefresh rate of TN matrices is exemplary and allows the best monitor models to reach a value of up to 240 Hz. The refresh rate of TN monitors is exemplary, allowing the best models to reach up to 240 Hz, which translates into a fast reproduction of animations, and thus smooth images and comfort while playing games
The disadvantages of TN matrices are small vertical viewing angles and uneven color reproduction on the matrix surface, as well as poor tonal transitions and uneven backlight. For those players, for whom a good refresh rate during intense games is more important than the image quality, the matrix will be the right choice.
IPS matrix – unmatched image quality
Monitors with IPS (In-Plane Switching) matrix offer a high quality image and excellent color reproduction, as well as good viewing angles. Owing to its parameters, themonitors offer a clear image, noticeable from any place
Monitors equipped with this type of matrix have the most versatile applications and are intended for people who spend long hours in front of a computer screen.
The IPS matrix is especially popular among cinema enthusiasts and its wide viewing angles are ideal for hanging such monitors on the wall. Among gamers they are popular because of the high comfort during long games
If we care about low (1 ms) response time and high refresh rate at 144 Hz and above, we have to prepare ourselves for a bigger expense. More demanding gamers will reach for such equipment.
The IPS matrix is not without flaws. Unfortunately, its drawbacks are relatively poor blacks and not very high contrast, similar to TN panels. IPS users often complain about the noticeable "silvering" of the matrix, when the black displayed across the surface is uneven.
VA matrix – the best quality/price ratio
MVA matrix (Multi-domain Vertical Alignment) is a great contrast and image detail. MVA matrix has excellent reproduction of blacks and colors. It has a good relation of quality to price. It has wide viewing angles, but at the expense of slower response time.
PVA (Patterned Vertical Alignment) – the most important advantage ofPVA is higher contrast ratio up to 3000:1. Economically it is cheaper to manufacture.
A monitor with a VA matrix offers optimal working conditions and an affordable price. It will be great for watching evening movies, where we will appreciate realistic colors and decent contrast. It will also prove useful as a tool for office work.
Regardless of the matrix that your monitor will have, make sure that its coating is matte, not glossy. You will be able to comfortably use the monitor without unnecessary reflections, regardless of the light source.