Next-generation console comparison. How will the Xbox Series X and PlayStation 5 differ?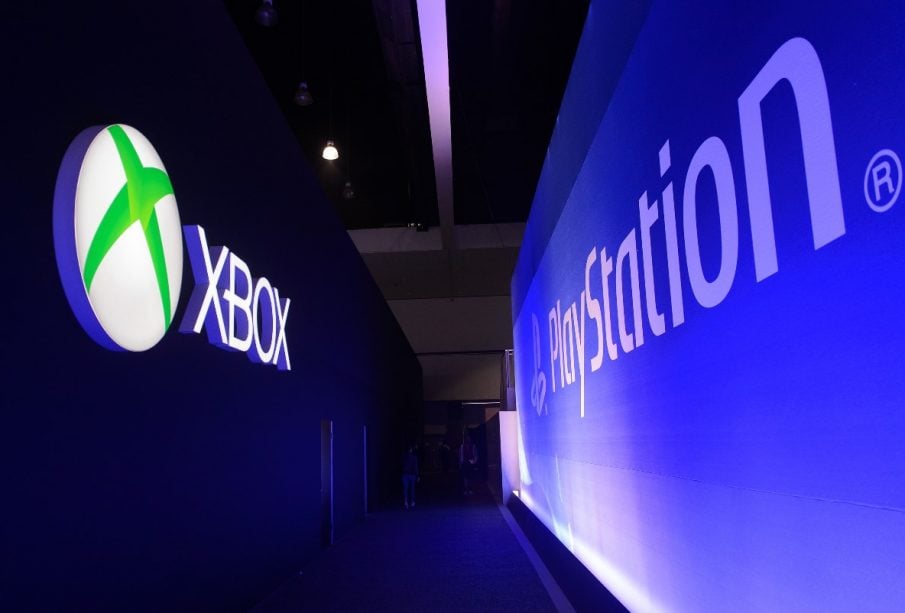 We have already learned the technical parameters of the Xbox Series X and PlayStation 5. What will be the differences between the next-gen from Microsoft and Sony? Time to analyze their capabilities in a direct clash! Thanks to this article you will learn which console will work better for your needs.
Differences in technical parameters – Xbox still more powerful
Xbox One X was a console that was supposed to make a revolution in the area of performance of this type of hardware. The goal has been achieved. The legendary 6 teraflops of power went down in history… and stayed there. This did not translate particularly well into popularity of Microsoft's console. Sales results were rather weak. PlayStation 4, despite its weaknesses, presented similar graphics and defended itself primarily with a rich offer of exclusive titles.
In 2020, the same situation occurs again. Xbox Series X will be more powerful than the PS5. How big will be the advantage of Microsoft's hardware? For now, it is difficult to determine, based on "dry" performance data alone. The new Xbox is expected to have a power of 12 teraflops. In the case of PlayStation 5, the height of this parameter is 10 TFLOPS. The last Microsoft console was also characterized by a power of 2 teraflops better than the proposal from Sony, but these were much weaker hardware than next-gens. In percentage terms, the difference between the previous generation consoles was as much as 45% – now it is only 20%.
View this post on Instagram.
It remains to be seen how this will translate to console performance in practice. The effect depends on many other factors, including the optimization of the games themselves. It's also worth mentioning that the PS5 will feature an extremely powerful SSD, which may eventually overcome the Xbox's superior processing power.
The next generation of consoles is betting on 4K gaming at 60 frames per second. It seems that both the PS5 and Xbox Series X power will be enough to achieve this.
What games will we play on the Xbox Series X and PlayStation 5 consoles?
When it comes to games, one thing is for sure – fans will have a tough nut to crack. The PS5 was announced with a slew of indie games, and the Xbox Series X with good old exclusive games. Of course, the consoles will play some classic titles, but also new games that are expected to have their premieres in the coming months. We are talking about Assassin's Creed: Valhalla, Cyberpunk 2077 or FIFA 2021, among others.
Sony is focusing its efforts on creating games that will take advantage of the capabilities of the new platform. This means a slow end to new PS4 games. Xbox Game Studios has a slightly different policy – Xbox One owners can expect a large number of new titles in the coming years. It's hard to talk about the advantage in favor of Xbox Series X – it simply does not apply to this console. There will be a lot of unique titles for the next-gen, a thorough review of which will be available on our site.
View this post on Instagram.
Price – which console will be cheaper? On this field again, Xbox may win
We do not yet have information on the price of Xbox Series X and PlayStation 5 consoles, but we can guess that the high production costs and the success of previous models will prompt Sony to take a slightly "lighter" approach to our wallets. On the other hand, Xbox is a brand that has some sales problems. The All-Digital Edition, for example, was supposed to help them. Microsoft likes to compete on price, which is a bit surprising since it is an absolute tech giant, definitely bigger than the Japanese legend.
The very fact that we were recently able to purchase an Xbox One S for £699 with two games is evidence of a certain change in Microsoft's approach to its own consoles. It is worth mentioning that the amount we will have to pay for the Xbox Series X and PlayStation 5 will probably not exceed the price of the RTX 2080 Ti graphics card. Buying a console can still be for many players a more profitable choice than assembling a solid gaming computer. We will know the final information on pricing later.
The fight between the next-gens will be evenly matched
If we care about "dry" performance, we should wait until the first tests of Microsoft and Sony consoles. It may well be that Sony's SSD innovations will outperform the GPUs in Xbox X. And if we're interested in price – there may be some surprises here too. For now, we expect the Xbox to be cheaper. However, Sony may bet on absolutely outclassing the competition and nullifying its dreams of returning to an even fight for customers.
View this post on Instagram.
The selection of exclusive titles will play a key role in the choice, as well as the experience of the previous generation of consoles. For example, if we owned any of the Xbox One, we can expect similar functionality and the same clear interface in the Xbox X Series, with much better graphical capabilities. It is also worth mentioning the backward compatibility of new consoles. Microsoft has already managed to get us used to the fact that the new Xboxes will play games from previous generations. PS4, however, did not offer such a possibility – Sony intends to change this in the case of PlayStation 5. According to some speculation, compatibility may reach even the first editions of the Japanese console.
The design of the device itself is also significant. Xbox Series X has a much more subdued body, while the designers of PlayStation 5 put on a little extravagance. However, this composition may work well in our living room, while the Xbox Series X may look simply boring and unattractive there.