Games that are played by the most people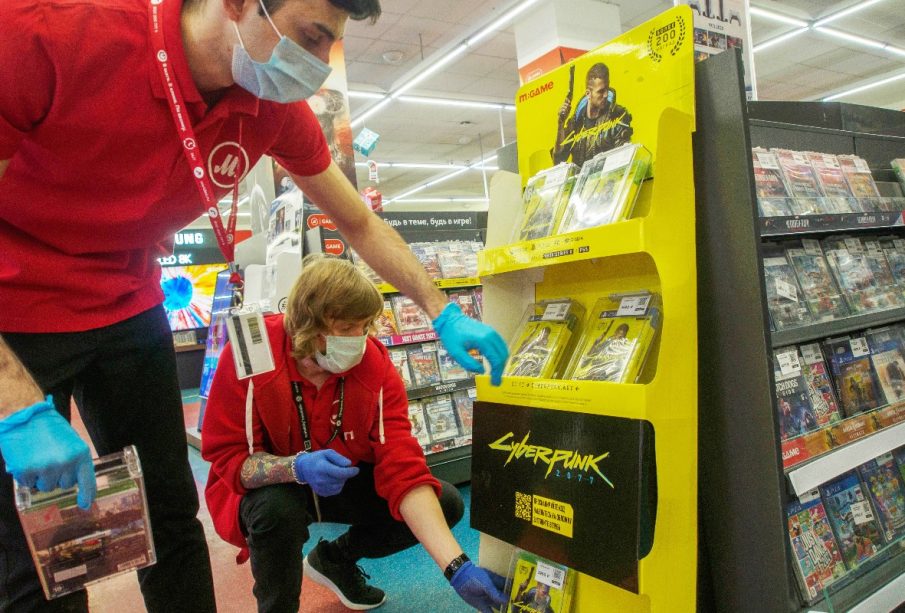 The most popular games in the world are often titles unknown in Europe and the United States. Let's see what the most people in the world play.
If you asked fans of computer games, what in their opinion is the most popular PC game on Earth, they would probably answer incorrectly. The title that has occupied the first place for years is played by more players than Minecraft and Fortnite combined. After hinting at an FPS title, respondents would probably aim for Counter Strike, Call of Duty, or maybe Player's Unknown BattleGround. Nothing could be further from the truth
The most popular game in the world, considering both PC and console games, is Crossfire. It's unbelievable, but this title is the most popular game in the world, and yet you've probably never heard of it.
Interestingly, the top three spots of the rate are games that Western gamers are unlikely to know about. According to a Wikipedia compilation estimating the number of gamers based on a title's number of downloads, registered accounts and/or monthly user activity, the podium totals 2.4 billion gamers.
Crossfire
The title was developed in 2007 by Smilegate Entertainment, a South Korean developer specializing in multiplayer games. Crossfire is a tactical first-person shooter that focuses on teamwork. The player chooses between two factions of mercenaries and takes part in many different gameplay modes.
Thanks to a wide selection of available character classes, the game features representatives of many of the best special forces in the world, including SWAT, SAS or OMOH. Users receive experience points for every match they play, and the maps on which they compete are constructed in such a way as to force cooperation and strategic thinking. In the duel between the factions can take part up to 16 people at once.
Graphically Crossfire does not knock, even taking into account the old age of the production. But that's not the most important thing here. The game is free, has low hardware requirements, extensive customization of characters, weapons and items. The producer releases frequent updates and continues to develop the title, introducing new content
Crossfire has 1 billion players and is by far the most popular game on Earth. Its publisher in China is Tencent – a Chinese mega-corporation considered the largest investment company in the world, considered by some experts to be a prime candidate for the Big Tech group
Dungeon Fighter Online
DFO is a multiplayer beat'em up action role-playing game with a manga style. It was released in 2005 by the South Korean company Neople and immediately gained a fan base on the eastern side of the globe. Dungeon Fighter Online is similar to classic side-scrollers from the era of slot machines, such as Golden Axe, also popular in Poland. Players traverse side-scrolling 2D boards, defeating hordes of enemies, developing their character, creating guilds and online communities.
Production allows you to play as a representative of one of six character classes – priest, mage, assassin, shooter, warrior or thief. Each of them has original skills that can be unlocked and developed as you progress through the game. DFO peaked in popularity in 2012, when there were 3 million players simultaneously logged into the game in China alone
Dungeon Fighter Online is one of the most popular and highest earning games in the world, having over 700 million players and bringing in a total of $15 billion in profits from inception to May 2020. The game's publisher is the aforementioned Chinese megacorporation Tencent.
QQ Speed
QQ Speed, also known under the title GKART, is a multiplayer racing game created by Chinese studio TiMi Studios. The production takes full advantage of Mario Kart and is mainly based on the same thing – rivalry between karts on the track
As in most free-to-play games, QQ Speed allows you to purchase virtual items in the built-in store. With these items, users can personalize their drivers and karts. The game has an extremely simple and accessible control system that is designed to appeal to both amateur and professional racers. QQ Speed has over 700 million players, 200 million of which are mobile players.
In 2017-2018, GKART's mobile version earned nearly $1 billion. As with previous titles, QQ Speed's publisher is Chinese mega-corporation Tencent.