Console monitor – which one to choose?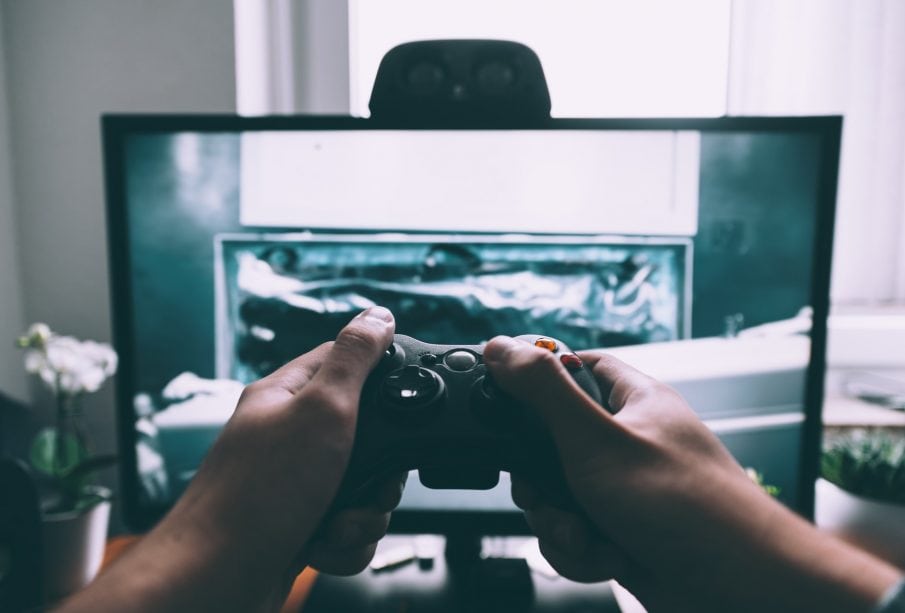 Playing on a console many people associate with a huge screen and a comfortable couch. However, not everyone needs such conditions. Some people like to play in the comfort of their own room or independently of the people at home who are currently watching TV in the living room.
Choose a monitor for your console
It can be said that we are currently in a transitional situation. A new generation of consoles has arrived on the market, for which 4K support is already standard. However, many gamers still use the previous versions, among which only some models are able to provide such quality.
To choose the right monitor for your console, you should be guided by the following criteria:
PlayStation 5 – 4K or 8K monitor with 120 Hz or higher,
PlayStation 4 Pro – 4K monitor with 60Hz or higher,
PlayStation 4, PlayStation 4 Slim – Quad HD 1440p monitor with 60Hz,
Xbox Series X – 4K or 8K monitor with 120Hz or higher,
Xbox One X – 4K monitor with 60Hz or higher,
Xbox S Series, Xbox One S – Quad HD 1440p monitor with 60Hz.
The above parameters have been selected for maximum performance of the respective hardware.
Adjust the most important attributes
Screen diagonal
Most often monitors with a diagonal of 27 inches are chosen. However, this is not an absolute indicator and you should choose this particular parameter for yourself. Take into account the size of your desk/desk, the size of your room and the distance you sit from the screen. Monitors have the advantage over TVs in that they offer less standard diagonals, such as 24.5 inches.
Curved or flat screen monitors?
As with screen diagonal, this is a matter of personal preference. Curved models have the advantage that they mimic the natural curvature of the human eye. As a result, we experience better image depth and perceive a wider perspective, giving us the impression that the screen is larger than it actually is
The downside will be that these are screens made for solo gaming. The friend we invited to play with us from the side will have a worse perspective.
Image format
The best choice for console gaming will be a monitor with an aspect ratio of 16:9. Avoid a 4:3 or 5:4 format due to poor display quality and outdated video port standards. PC gamers often opt for ultrawide monitors with aspect ratios of 21:9 or even 32:9, but these are non-standard resolutions for consoles and may result in black bars on the sides of the screen.
HDMI standard
The latest generation of consoles are able to support 4K resolution at 120 fps and even 8K at 60 fps. To make this possible, you need a monitor with HDMI 2.1 connector, which provides a data transfer rate of 48 Gbit/s.
Owners of older consoles will only need a monitor with HDMI 2.0, which is still a common standard that guarantees 4K quality at 60 fps. So if you play on PS4, Xbox One X/S or Xbox Series S, HDMI 2.0 will be a good choice.
Matrix
As many gamers, as many opinions. The most hardcore gamers use TN matrices because, despite their low color depth, they eliminate ghosting and provide the best motion reproduction. If you're the type of person who just likes to play a game once in a while for fun, the most versatile choice will be a monitor with an IPS or MVA matrix. These panels will give you great viewing angles and good color saturation.
main photo: Glenn Carstens-Peters/unsplash.com