Can you hear me clearly? Find out which microphone to use for streaming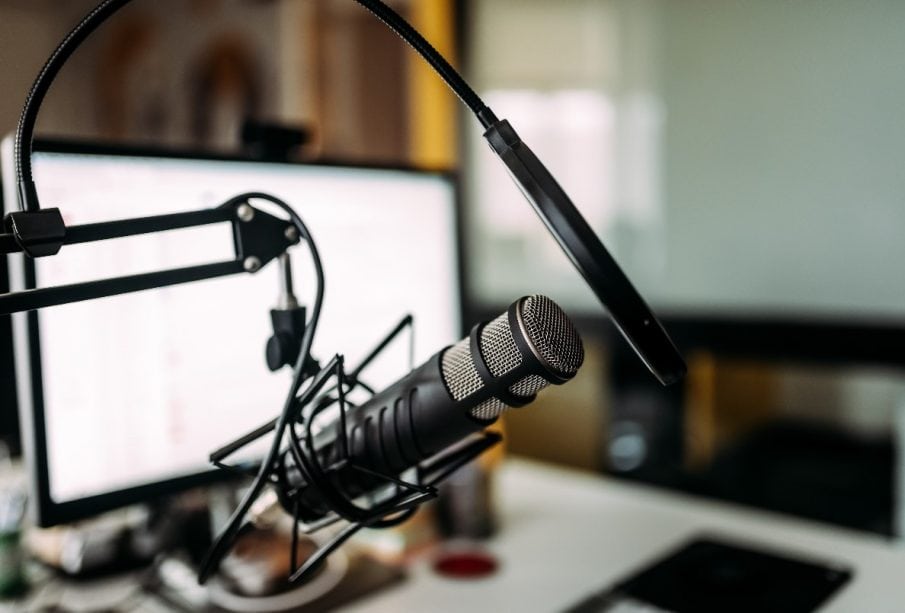 Adequate computer components are not everything – even elements such as a microphone count in a gamer's equipment. This is especially important for streamers, who need to take care of high quality sound.
What should a good microphone for streaming be characterized by?
The selection criteria, as in the case of individual computer components – graphics card or processor – are very important. There are several important aspects to consider before making a purchase that will determine the quality of the sound your friends and fans will hear "on the other side of the microphone. Another important issue is the durability and longevity of the product.
First, it is worth paying attention to the frequency response. This is the range of frequencies in which the signal attenuation is greater than 3 dB. For standard use, a range of 40 Hz to 16 kHz is sufficient, but a wider bandwidth translates into greater editing capabilities and more realistic sound reproduction. Frequency response directly translates into the range of sounds that a given microphone is capable of collecting.
Thenext aspect that matters when making a choice is sensitivity – technically, it is the ratio of the output signal to the given signal at the input. It's a parameter that gives us information about how loud the sound sent to the computer will be compared to the waves that go to the microphone
It is worth bearing in mind the specific scale of this value – negative decibels are used to determine the sensitivity of the product. This means that a microphone for which this parameter is, for example, -40 dB, will be more sensitive than a model offering -50 dB
We must also be careful not to choose a microphone that is too sensitive. For the studio, it is worth choosing a product which is more sensitive to sound – rooms of this type are usually well soundproofed, so that ambient noise will not affect the quality of the recording. In the case of spaces, where sounds other than voice are relatively intense, it is worth choosing a slightly less sensitive microphone.
What else to look for when choosing a microphone for streaming?
The last elements to consider when choosing a streaming microphone are the type of housing and the presence of additional accessories. The design should not only well protect the modules responsible for the operation of the device, but also allow you to safely place the microphone anywhere. In terms of equipment, welcome additions are elements such as a stable stand, an anti-shock basket, as well as the so-called pop filter, whose task is to eliminate shocks and interference.
Microphones are characterized by quite a number of different features, which we need to think about before buying. It is advisable to properly prepare for this task in order to make sure that you bet on the right product.
The best streaming microphones – our suggestions
Comparing all the parameters to find the right solution can be time-consuming and problematic. Here are our recommended products that can be used both in the studio and in the room, or even outdoors, providing excellent sound quality.
SPC Gear SM950T
The first proposal is the SPC Gear SM950T streaming microphone. This is a product that will be perfect for a gamer's room; its parameters are ideally suited for dynamic gameplay. It is a cardioid microphone, providing clear, crisp and noise-free recordings
The equipment plays a big role here – the three-leg stand eliminates vibrations, and the foam pop filter effectively reduces the intensity of external sounds. The sound itself is warm and deep. All of this makes the SPC Gear SM950T a great option as a streaming microphone.
Accura Fame ACC-M1754
When looking for a budget solution that provides optimal performance in terms of sensitivity and sound dynamics, the Accura Fame ACC-M1754 microphone is worth considering. Despite its relatively low price, this microphone is a great option for streaming.
The equipment offers a fairly wide frequency response – from 30 Hz to 20 kHz. The included two-arm stand allows you to place the device anywhere. The main module receiving sound is surrounded by a sponge and pop filter, which reduce noise and unwanted sounds. This is a very good idea for a cheap microphone for people who are just starting out with streaming or looking for a cost-effective solution.